This wedding was an absolute blast and total privilege to film! These two love and serve Jesus and their wedding was an example of that. It was a beautiful wedding and I can't help but post some screenshot stills here in addition to the highlight video. — Music by Adam Passion withetiquette.com/#adam-pasion — Vendors: Photographer: […]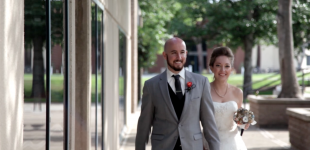 Let me start with this, I absolutely love these two! It was such a privilege and pleasure to capture their wedding day through video. Ted and Rachel are in my community group at church and are simply awesome. Thanks for letting Andrew and I film this day in your lives. Love you guys! — Music […]
Harry & Barbie got married in beautiful Carpinteria, CA at the Heartstone Ranch just south of Santa Barbara. It was a privilege and a pleasure to be able to film their wedding day, this is their trailer/highlight film of the day. Congrats you two! Glad to be a part of your day!
One of my best buddy's since, well forever it seems, is getting ready to have a baby girl and asked me to shoot some maternity of him and his wonderful wife Joyann. Oh and their dog Molly! Here are a few pics from last weekends shoot.
My friends Dan & Kat have a little boy on the way due in May! Dan has been my second shooter for weddings and it was a pleasure to snap some photos for he and Kat as they await the arrival of little Noah. Here are some of my favorite from the afternoon.
My good buddy Dustin is such a talented musician. And not just talented but one of the hardest workers at his craft that I know. To say it was a privilege to help him capture some of his music on video would be an understatement. Our mutual friends Dylan, "Money" Mike, and Austin rounded out […]
Nick and Emily have a little boy on the way and wanted some photos to remember this period of time. Nick is in law enforcement and Emily teaches Spanish and coaches girls basketball. It was a lot of fun to snap some photos of this fun couple and here are a few of my favorites […]
I met James, Renae and their little boy Jacob at Craig Regional Park in Fullerton this afternoon for some photos. Jacob was so enthralled with his orange soccer ball and could not stand to be without it, until he discovered the playground complete with swings and a slide. For the post-processing aspect of this shoot […]
My good friends Trey & Anna asked me to come take some photos of them and their adorable dog Titania for the holidays. It was a quick, fun session and here a few of my favorites of the afternoon.